In an agriculturial workshop on the outskirts of Wokingham. A certain Mr Scott has been preparing to make a return to the raceways. Before you all get excited its that northen bloke Brian Scott 89. Ste V8 has seen photos all be it on a mobile phone and the car looks to be a credit to all the hard work Brian has put into it.
Complete with down bars from cab to bumper to make it really stand out. A lot of chin scratching has been going on which explains the new grey goatee that is being sorted. (I thought the kernel was bringing a bargain bucket along)

very distinguished Bri.
Anyway Ste V8 is looking forward to seeing the new un along with Brian and Mary and crew at the raceways in theo near future.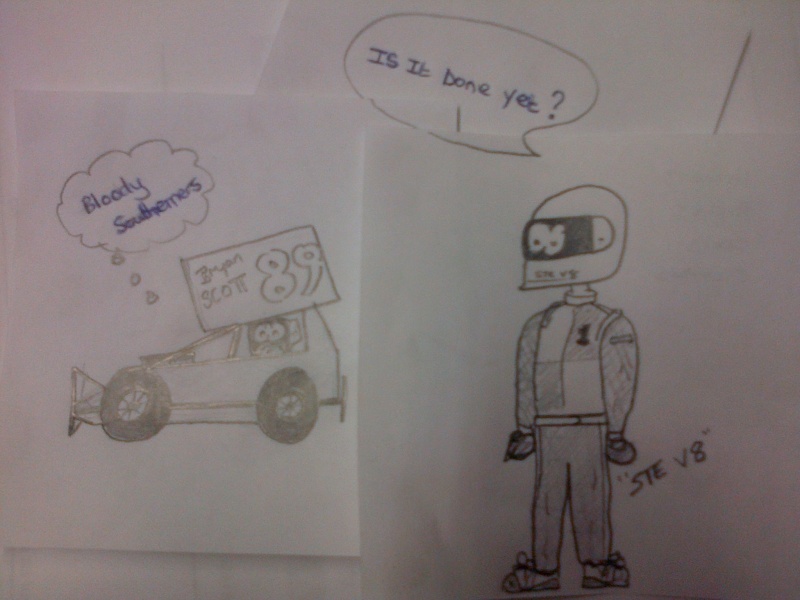 As always click picture to see the whole thing
Last edited by moss8one5 on Thu Feb 07, 2013 11:08 pm; edited 1 time in total
Ste V8 has had his ear to the ground and has found out that Dan "hammer man" Moss will be at the controls of the Ahearn
tank
car again this week. After grabbing a handfull of points and a race win in the January meeting of 2013 could he be an outside bet for the London Championship?
The car may look big and bulky but has a proven track record . How many diffrent drivers have used this car in the past?.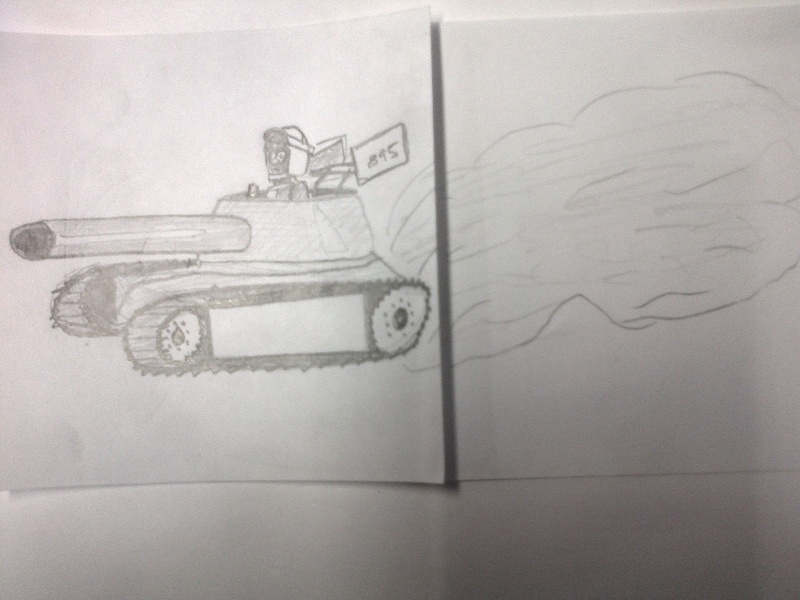 As always clicky the picky
It was nice to see Pete Blooooomfield at the last Wimbledon meeting. With that smile and fun outlook he has been missed around the ovals.
He didn't seem to keen to have anbother bash in the V8 s "might be a bit old now" but having said that he does seem happy to throw his knee down with a load of blokes having mid-life crisis around the circuits on his ducati 99?. I didn't realise they did OAP bike proficiency !!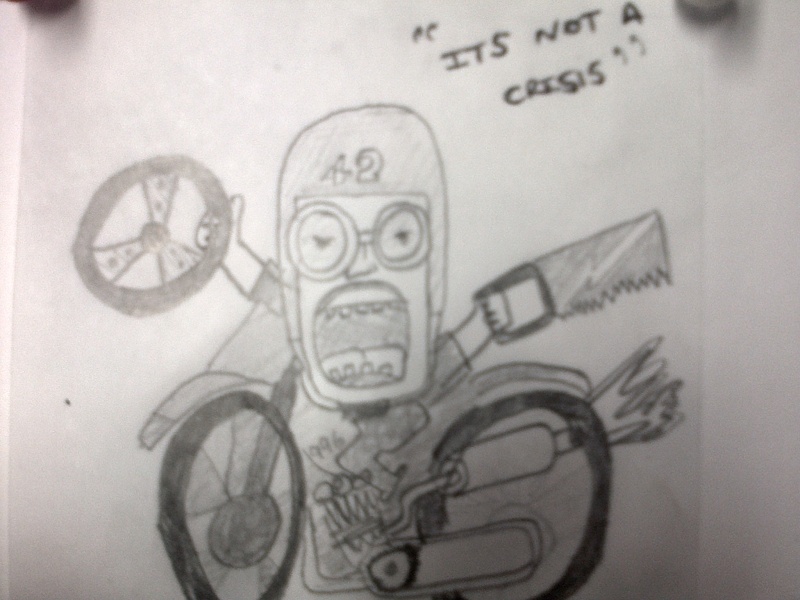 As always clicky the picky its justa bit of fun

---
Permissions in this forum:
You
cannot
reply to topics in this forum