Hi all i very rarely come on to this site as you know,recently i have been looking at what is being bantterd about,and to be honest i am disappointed ,there are some people who are generally trying to do something for the formula,and i applaud them,some take the P ,and others intent on trying to under mine what has ,and could still be a good formula.To the outsider it must look child like. With ref. to Engine regs there will NOT be any changes for the forseable future or until there is significant car numbers increase on a regular basis,not just hire car rental but permanent drivers.I personally think that the regs could do with looking at but it aint going to happen..In all the time i have raced this formula it has always been the same, the regular dozen or so that turn up at every meeting being told what is wrong with the formula ,and or promotor by those that are fairly new to the formula,and yes to a point agree,but do not need to be told the same crap every time ,like it or lump it this is what you get ,We need to encourage new drivers not push them away . Sorry rant over, with regards to driver rep. if you feel the need for a change do it the right way and do it with a vote .





Posts

: 1


Join date

: 2015-03-02



oh well jt . its a like it .or lump it situation .



Posts

: 157


Join date

: 2013-06-02


Location

: stanmore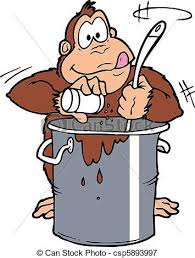 some people just love to stir.
To be fair thou at least it shows that the forum is still alive. We have had times when neither the web site or forum has had anything new on it for weeks. The website i know Ray is having some issues with at the moment which will hopefully be resolved soon. Then we will see more updates after meetings. But remember this is down to us to send to Ray. 
The discussion on the forum although at times do come across as negative, It does raise some valid questions. ( That sometimes go unanswered) Which is also disappointing. 
I think we are all trying to make the formula better but some people go about it in different ways than others. 
We all agree that we would like to race against more cars. But how do we get more people interested in joining this formula? Especially when there are now so many different formulas out there now. 
Also 
How do we get the drivers with cars back out on track.?
Its the same old situation. Peter in his own way has made some suggestions. some i agree with, some i don't . But at least he is throwing ideas out there. The car specs seem to be a "no change at the moment". BUT what if that is what is restricting cars from returning to the tracks? I would have thought that we would be happy for a few missing cars to run with some grey area parts to bring them back out on track and raise numbers. It has been done before. 
Do we ignore their needs and let the number of cars stagnate or worse dwindle.
These are my thoughts and i am not asking everyone to agree with what i have put. But i hope everyone who reads it gives it some thought and if it make you agree or disagree, please feel free to post your opinion on here.
I do not get offended.
Best regards
Brad Moss #15
Last edited by moss8one5 on Tue Mar 03, 2015 9:36 pm; edited 1 time in total (Reason for editing : picture was not enough and i had a brain fart)



Posts

: 387


Join date

: 2008-01-16


Age

: 35


Location

: The royal county



Hi,chaps.well it dont hurt to discuss things,after all if we all agreed and thought the same it would be a boring world indeed,but please remember dont fall out with each other and dont ruin the formula,perhaps it is not perfect but at least you are out there racing,while my hands are tied legally as to what i can do,it is a great formula,great people,and above all the cars are the best looking things out there on track ,play nice ,



Posts

: 95


Join date

: 2014-03-15



Not going to fall out with anyone Bruce mate , like you say its good to talk and I wish more would come on here to view their feelings , its always the same few of us and we have loads more people who only view but never post which is a shame , I might not agree with things said and I will let it be known but I would never willingly really upset anyone? , I respect the honesty and feelings of posts and to be honest I totally respect anyone? who gets behind the wheel of a v8 more than once be it ours, Hotstox or F1 , you would never get the same buzz in anything else ( my opinion! ).
But I love the Spedeworth v8s and can say I enjoy it more than when I raced Brisca f1 all those years ago, including the banter in the pits etc.
Having said all the above ALL my kit including the chassis I havnt picked up yet are now for sale pm me for details but don't waste my time with stupid offers as im not in a position to haggle with anyone , and WILL race it to sell it
By the way ran the car at weekend and she is ready to Rock.
Hope you get sorted Bruce as it would be great to see you behind the wheel again mate.


See you soon, Rob



Posts

: 353


Join date

: 2008-01-19


Location

: buckinghamshire



i hope that your not leaving the v8s rob,sounds like you are,your one of the real good guys in motor racing,be a sad day



Posts

: 95


Join date

: 2014-03-15



LOOK,S LIKE NO V8.S DRIVERS CHAT AGAIN







Posts

: 157


Join date

: 2013-06-02


Location

: stanmore




---
Permissions in this forum:
You
cannot
reply to topics in this forum