As you can see from the above chart with a possible 32 points up for grads in November this championship is going all the way to the last round.
Colin Fuller #411 has been scoring more points than the leader Pete Faggerter due to Peters unfortunate recent injury, But he will need to have his best performance of the year if he has any hopes of claiming the prize.
The same can be said for third place as Alec Savage has not been seen at the raceway in a v8 since the middle of the year but has a 20 point advantage over #3 Andy Faggerter, who may or may not turn up.
I have some nice trophies for 1st 2nd and 3rd in this Championship to be handed out on the 22nd of November.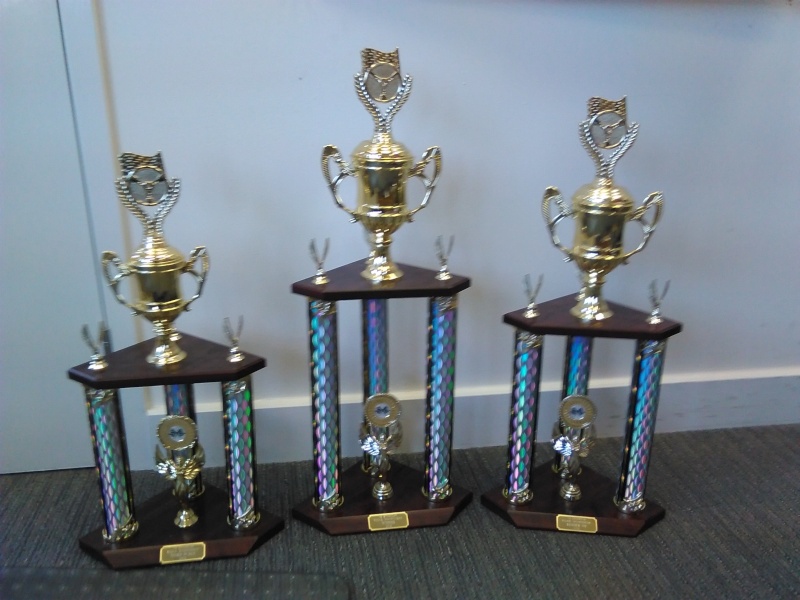 Last edited by moss8one5 on Thu Oct 29, 2015 7:13 pm; edited 1 time in total
411 61 pts .plus 7 last meeting --68 .by spedeworth chart he has 61 not 65 .on there .i i also have 93 on yours and 93 on theres




Posts

: 157


Join date

: 2013-06-02


Location

: stanmore



I will double check Colin's points tomorrow, I'm not perfect but I know Spedeworth hve the points wrong. Why would you give myself less points ? They have me on more than I have actually scored
I know u spun in front of Andy lol good job on what u do here hope car not to bad



Posts

: 157


Join date

: 2013-06-02


Location

: stanmore



Ok so i got into work early and double checked the points scored by Colin Fuller 411.

Peter you were correct i had given him too many points. I awarded him 1 point too many at round 8. Please see updated points chart at top of page. I know mine differs from that of Spedeworths, and theirs is the official one to go by but like i said earlier. They have me on 63 points at last chart and i should have only had 60.

Unless they award points to drivers who do not finish races ? i can't see why mine is wrong as i take the results off of their own web site as soon as they are posted. the mind boggals to be honest.

On the other post i have added the chart with race results also, if anyone want to go through and check their own please feel free. i will not be offended.

---
Permissions in this forum:
You
cannot
reply to topics in this forum