We have had 31 drivers either take out a full or temp licence in 2015.This is 3 more than 2014. The Ahern Hire cars have been used by a total of 8 different drivers and the hire car from the Faggerters' has been hired once. Again the Miles family and the Burton family have shared the use of their respective cars to keep numbers up throughout the year.
The formula raced at 4 different venues Wimbledon, Ipswich, Aldershot and Eastbourne. With the 11 meetings being allocated to Wimbledon (3) Aldershot (5) Eastbourne (2) and a return to Ipswich (1)
5 Championships have been raced over 2015 and the Winners have been:
**2015 V8 Stock Car Points Championship was won by 31 ROBERT HARRIS. **
London Championship (Wimbledon)                98 PETER SCOTT
Southern Championship (Aldershot)                    34 DENNIS HARRIS
English Champion (Eastbourne)                         32 DARYL HARRIS
2015 Rookie Championship was won by              371 PETER "pikey" FAGGERTER    
Meeting winners' breakdown follows as such:
Of the 11 meeting Finals in 2015 there have 7 been different winners. The same as in 2014. 3 of which are double final winners.
Wimbledon Final wins went to:
98 Peter Scott snr, 521 Alan Gray and 7 David Burton
Aldershot final wins went to:
7 David Burton (X2), 31 Robert Harris, 32 Daryl Harris, 34 Dennis Harris
Eastbourne final was won by
:
183 Mark Guinchard, 31 Robert Harris
Ipswich Final win went to:
98 Peter Scott
Of the 22 heat races in 2015 there have been 9 different winners. Which Is 1 more than in 2014.  6 of which are multi winners, Only Robert Harris won more than one heat at different venues and has won 6 heat races in total in 2015.
Wimbledon Heat wins went to:
34 Dennis Harris (X3), 31 Robert Harris, 98 Peter Scott, and 521 Alan Gray
Aldershot Heat wins went to:
7 David Burton (X3), 31 Robert Harris (X2), 124 Dave Miles(X2), 895 Daniel Moss, 371 Peter Faggerter and 33 Terry Harris
Eastbourne Heat wins went to:
31 Robert Harris (X2), 15 Bradley Moss (X2)
Ipswich heat wins went to:
98 Peter Scott, 7 David Burton
Making a total of 33 races won by 12 different drivers. This is two more than in 2014. Three driver managed the season high of 3 consecutive race wins, 98 Peter Scott, 7 David Burton and 31 Robert Harris, but No one this year managed to score a maximum and win all three races at 1 meeting. But three drivers have managed to score 30 out of a possible 32, 98 Peter Scott, Dennis Harris and 521 Alan Gray
The Highest attended meeting of 2015 was the Ipswich meeting with a car count of 18.
A mention must also be given to the Harris family who fielded 6 (six) drivers at round 7 in Aldershot. And all six drivers scored points on the day. Special Thanks again to the Ahern Team for the Hire car facility again this year, which hopefully will lead to more full time drivers next year. I am sure I can speak for everyone when I wish Peter a speedy recovery from his latest operation on his knee and can't wait to see him back on his feet.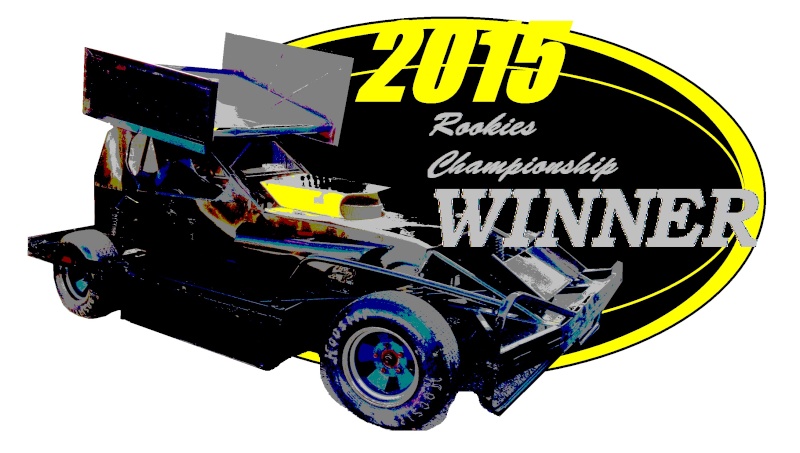 I would also like to thank everyone who took part in the Rookies championship this year, and especially Peter and Robert for helping me fund the purchase of the Trophies for the top three. It was I think a good little championship for the guys in it, so I will be running it again next year. Hopefully with a couple more new drivers it can be bigger and better than this year.
2015 has been another great year for this formula, we as a group have received a good response after nearly every meeting,
Sadly we have had some drivers hang up their helmets over the past 12 months for varied reasons and I am sure everyone involved in the V8's would like to thank them for all the great times we have had on track or watching them entertain us. We would also like to wish them well in their future racing exploits if they try pastures new.

The growth of the formula will be something we can all be proud of, our future is in our hands. Let us all pull together again not only to keep the formula moving in the right direction, but let's keep the formula true to its self, A fun friendly group of people who put on a great show for everyone watching every time the pit gate shuts.
Last edited by moss8one5 on Wed Nov 25, 2015 11:47 pm; edited 4 times in total



Posts

: 387


Join date

: 2008-01-16


Age

: 35


Location

: The royal county



Well said Brad,it was a very good year to watch the v8s,the racing has been very fast and entertaining,some of the drivers have come on very well ,infact the standard of the drivers is very high now and the racing very close,its good to see them all getting on and a close knit pit area,hope it carries on the same next year,and no silly stuff creeps in,waiting for a final inspection on hand in january to see if i need a further operation,if i get the all clear and solicitor gives me the nod i will hope to return next season,and if anyone has a car for sale so will roy williams as back in work and had his hernia operation done also,if any cars for sale at a sensible price let me know and will tell roy to contact them




Posts

: 95


Join date

: 2014-03-15



Well done Brad. 👍 Great job as usual.



Posts

: 70


Join date

: 2009-04-16


Location

: Berkshire



Great job all year Brad, well done and thank you , spot on with your words as useual , and great posters too mate , really capture the formula and what its about.

Rob2



Posts

: 353


Join date

: 2008-01-19


Location

: buckinghamshire




---
Permissions in this forum:
You
cannot
reply to topics in this forum